New Year Reflections at the Portland Japanese Garden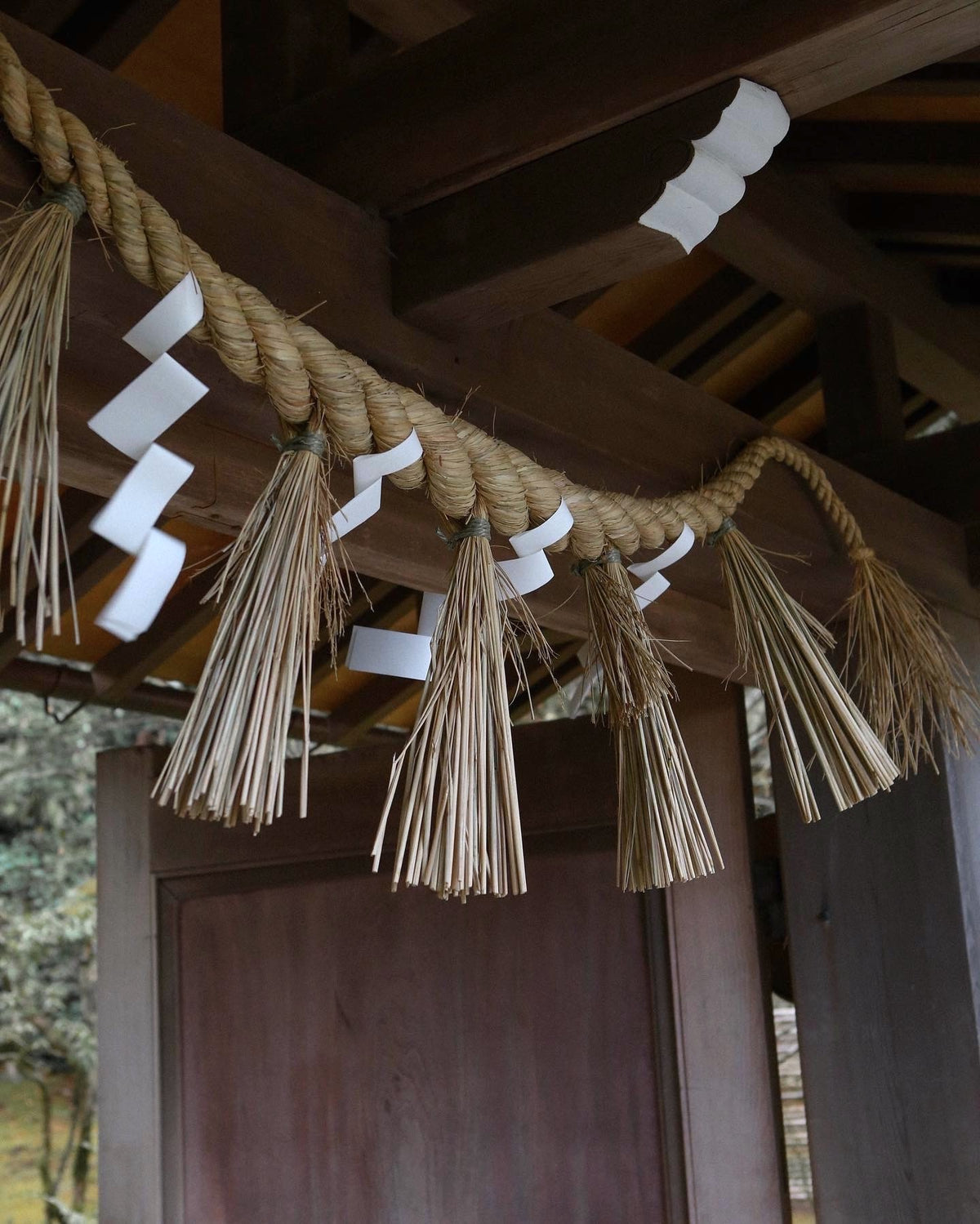 The first dream of the year
I keep it a secret
and smile to myself
- Sho-u
To kick off the new year, I went to one of my favorite places, the Portland Japanese Garden — I couldn't miss the opportunity to see the Shimenawa (rice straw ropes) and Kadomatsu (translating to 'gate pine') that are put up in celebration of 2023's arrival. I even got to enjoy the current exhibition 'Garden of Resonance,' featuring the work of Japanese multidisciplinary artist Jun Kaneko. 
I could make this entire entry about the significance of the Japanese garden to me, but that will have to wait for another day. Instead, I want to say thank you to everyone who's shown up for me this year. It was a colorful and joyful one, and my cup is overflowing! In 2022 we started this little endeavor with no expectations, just the simple goal of shining a light on the objects and artisans we love. Your contribution, no matter how large or small, enables me to do what I love, which is the greatest damn gift you could give.  
While we don't have any grand plans for 2023, we want to take this year to continue to focus on the commitments that first started our Storied Objects journey; continue expanding upon our mission of bringing forth a collection of handmade wares that will serve you well, provide you joy on a day-to-day basis, and uplift the artists behind the craft in the small ways that we know how.
If there is one thing I wish for myself this year, it is to observe the routines I welcome in and witness them without judgment. It's so easy to set high expectations for ourselves in the form of goals and commitments and to measure success by the achievement of them. Instead, I hope to learn to better observe these changes and refrain from judgment.
Who knows? In the end, I might just achieve more than what I originally set out to!
Wishing you a restful and radiant new year.
Posted on January 05 2023