Kohi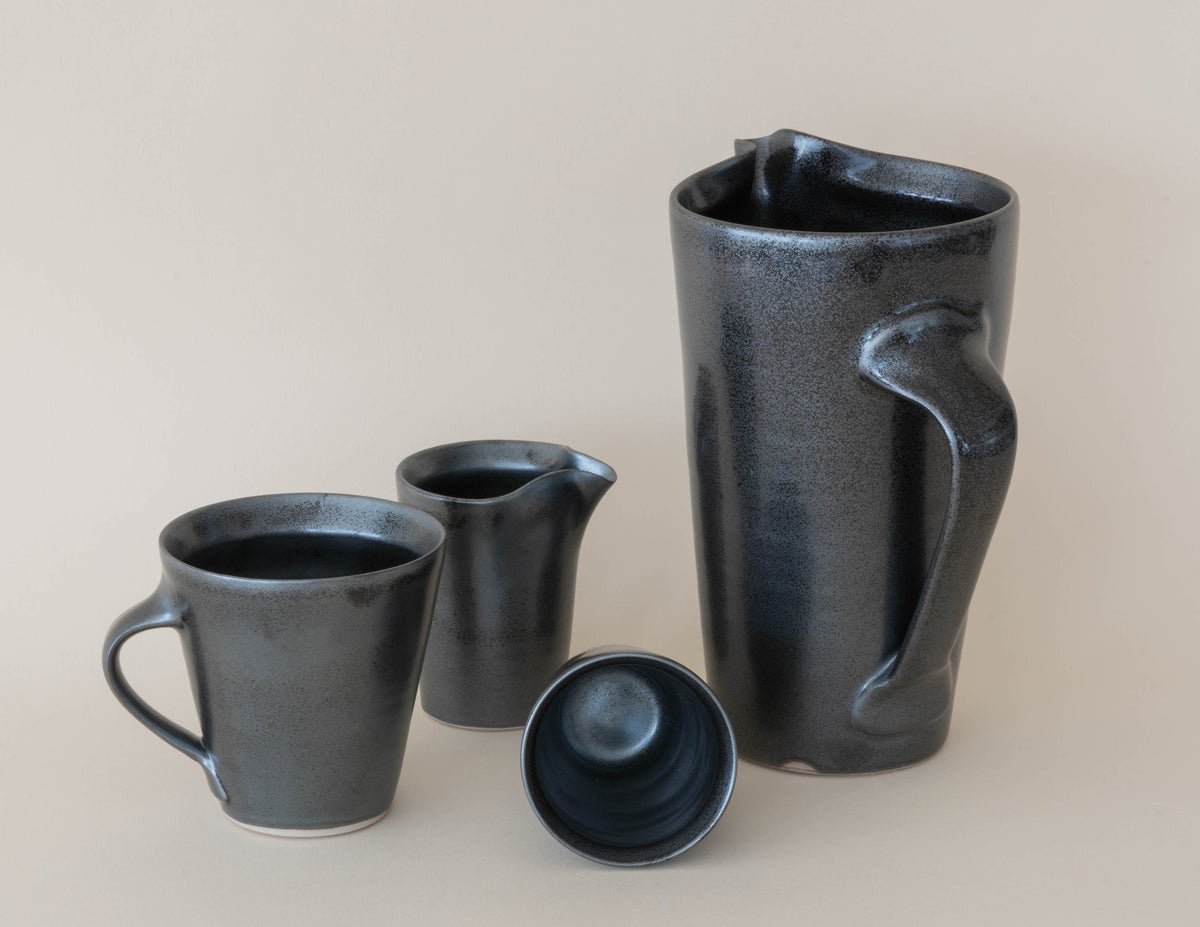 Storied Objects is pleased to announce Kohi, our first exhibition highlighting the work of ceramic artist Carson Culp.
This exhibition focuses on the experience of sharing coffee or 'Kohi' in Japanese. On display will be a selection of contemporary coffee-focused wares handmade with traditional pottery techniques. Each piece showcases the skills acquired through Culp's years of practice, a professional career that has taken him to Japan and the United Kingdom to inspire and perfect his craft. 
We are honored to have the opportunity to host this special event in collaboration with Adapt Cafe, where the work will be on display through July 31st (closed Mondays.)
Opening reception will be held on Friday, July 15th from 6:00pm – 9:00pm.
Everyone is welcome. No RSVP needed.
Food and refreshments provided by Soen, Suzor Wines, and Adapt Cafe. 
 Artist Statement
"There tends to be an unconscious exploration of aesthetic design that happens while making new bodies of work. In the past, I thought I was searching for something; however, now I realize that it is just an ongoing waterfall chase that keeps me curious about this craft. Curiosity is the fuel for my craft; it's what keeps me coming back to the studio every day and trying new things or mastering old ideas.

This specific body of work focuses on a relationship most humans unconsciously have with coffee and ceramics. Whether it's grabbing a commercial ceramic cup you bought at Target to enhance your morning espresso shot or pouring cream out of a ceramic creamer at a diner, there is a link. How often do you consider how well a creamer pours or how a mug rim fits comfortably between your lips? Or nestled in your hand? Maybe never—maybe you will now. A craftsman's duty is to bring these qualities to light and to highlight why craftsmen make functionality a large part of their aesthetic. We can control these comfort zones for a user, or at least do our best.

I find an immense amount of joy in searching for the maker's voice in their work and whether a product was made solely for aesthetic pleasure or comfort. This body of work strives to do both, bringing quality function and aesthetic design together as a whole. My vigorous training as a Leach Potter engraved in my soul that beauty will always be found in great function. Therefore if the item's function is of great quality, then it shall bring joy to one's morning ritual of coffee."
— Carson Culp
Photos courtesy of Absence Studio.