Midnight Sunlight Pop Up | Opening Night Recap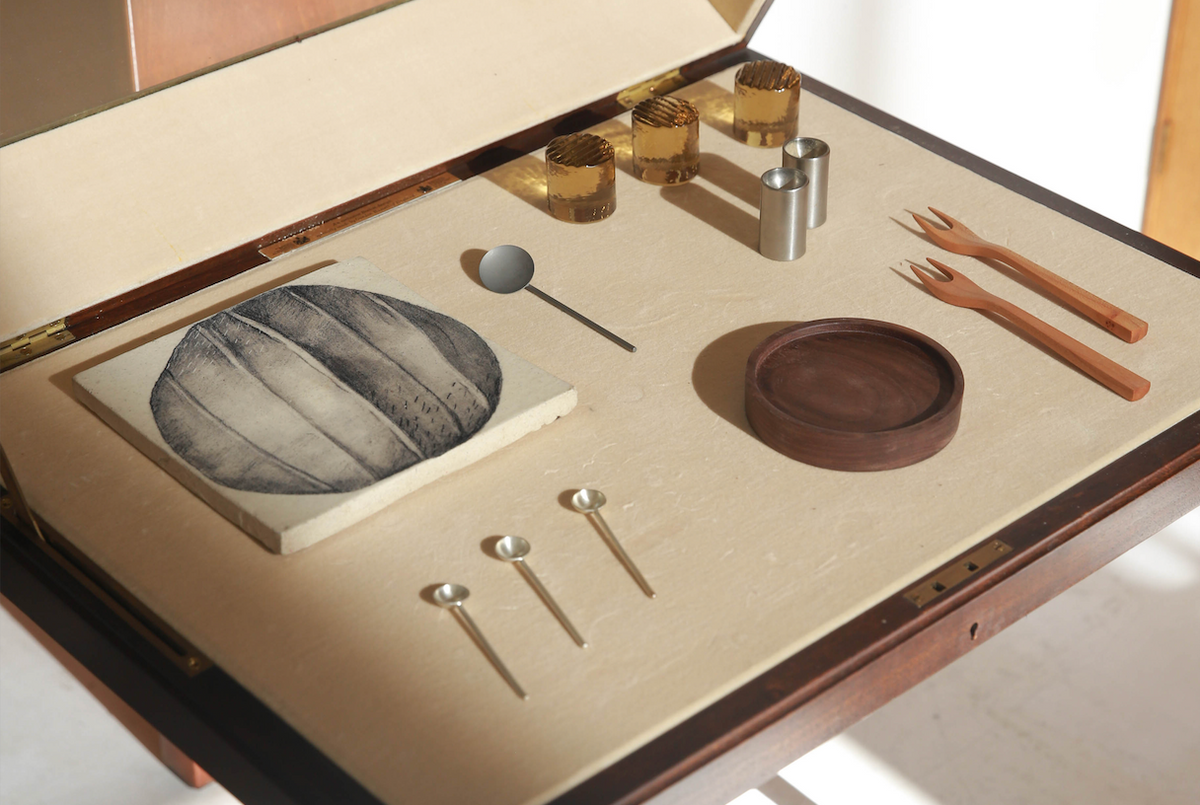 This was such a special event for us, made even more memorable because it was celebrated in my dear friend's vintage showroom, Midnight Sunlight. In effect, this was not only a night to showcase our artisan's work, but a retrospective into the heirloom quality pieces that make up Danish design.
Not your average furniture shop, Midnight Sunlight represents pieces with character, sourced from Denmark, Japan, the Pacific Northwest, and the like. Our pieces were beautifully integrated amongst the archival furniture on display, showcasing how timeless design goes with handmade wares. It felt right to juxtapose the handcrafted works of budding talent alongside some of Scandinavian designs' most iconic silhouettes. 
Maybe because Storied Objects is only online, but I witnessed a childlike glee when people interacted with the pieces in person, and many remarked on how the beauty was best seen when held. It truly brought me joy to meet shop followers in person and tell them how the shop came to be. 
As a personal customer of Midnight Sunlight, it's always interesting to think that most of the furniture on display has been around for my entire lifetime, if not more. 
Many visitors this weekend were also Midnight Sunlight loyals who rely on Sunny's unique perspective to brighten up their home. Midnight Sunlight is not just a storefront but a symbol of how your home can and should embrace a form of lived-in maximalism. With tables on tables, chairs hanging from the walls, and even commissioned art by Portland natives, every corner of the shop is breaming with personality. The turnout brought on a flood of appreciation for our community in Portland that wishes to preserve the small businesses our city is known for. 
The opening night reception was held early on Friday evening, a delightful exception to the showroom's weekend-only hours. We had a table full of charcuterie and desserts from a Portland favorite, Papa Haydn. It was amusing watching attendees dive into the Boccone Dolce (a pile of layered French meringue, whipped cream, and seasonal fruit ), where you had to aggressively crack the top meringue and dig into the creamy middle to serve yourself; the resulting mess was enormous, but that didn't deter anyone from tackling the task for seconds and thirds. Buona Notte's seasonal wines also made for a sensational pairing.
Thank you to everyone who attended the opening night, helped put it together, and those who will visit in the coming weeks; Storied Objects will be on display and available at Midnight Sunlight exclusively throughout the Summer. Thank you especially Sunny, Graham from Buona Notte Wines, and my sister Jaclyn, for helping me pull everything together.
It was incredible to finally have an opportunity for a celebratory occasion to bring people from all over the PNW to engage with our objects and bring them to life. We cannot wait for the next one.